Two weeks ago I wrote about a 10-miler I ran along Little Traverse Bay in northern Michigan, calling it my "best run ever." Last week I had the exciting experience of running my fastest 10K race to date. This week I went back to the rather mundane and hard work of marathon training.
I ran an easy 3 miles around my neighborhood Monday morning. The only thing significant about it was that at mile 2 my year-to-date miles surpassed my total miles for 2016. Monday afternoon I had to fit in Tuesday's strength training workout, because Tuesday morning I would be in a hotel in Scranton, Pennsylvania with a very limited fitness room. I came back home Tuesday evening, and on Wednesday morning it was an easy 6 miles, again around the neighborhood. Thursday morning I ran another easy 3. On Friday I did another strength training workout.
This morning's schedule called for a twelve mile long run. The weather forecast called for thunderstorms. I don't mind running in the rain. On a hot day I actually enjoy it. But I will not run in a thunderstorm. By the time I woke up at 6:00 there was no evidence of the rain that was supposed to have begun at 2:00. I Checked the Weather Channel's website and saw a large storm system over Ann Arbor that was heading my way. I decided to sleep another hour then go run 132 laps at the Livonia Rec Center track.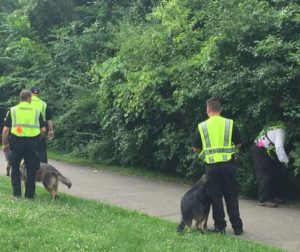 An hour later the storm had turned south, completely missing Livonia and sparing me the agony of running 12 miles on a small indoor track. I drove down to Hines Park to run my 12. I knew within the first hundred yards this was going to be a challenging run. It was hot and humid, and it was one of those days when I just did not seem to have the energy. About a mile out I realized I was running past the very spot where earlier in the week the police were searching (unsuccessfully) for the body of a local woman who has been missing since December. This did not help me form positive thoughts to motivate me for the miles ahead.
Still lacking enthusiasm and energy, I reached my turnaround at mile 6 and began to make my way back toward my car. I purposely plan my long runs as out-and-backs so that once I hit the halfway mark the shortest path back to my car (or home) is to run the full distance. Today was a day when that strategy was helpful. I might have cut my run short otherwise. I ran out of Gatorade around mile 7. The 5 remaining miles were too much to run without hydration, so I stopped at a rest room to fill my bottle with water. While it was necessary, stopping once makes it easier to stop again. The temptation to take a walk break – a long walk break – was getting stronger with each passing mile.
The water helped, as did my second GU, which I took at mile 8. I tried to enjoy the sights along the way, but after following the shore of Little Traverse Bay and Lake Michigan 2 weeks ago the Middle Rouge River and Newburgh Lake were not very inspiring.
At a point where I thought I should have been nearing the eleven mile mark, I looked at my watch and saw 9:45. A little more than 2 1/2 miles to go. A few minutes later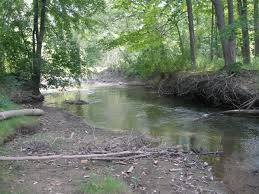 I realized my Garmin had changed modes on its own. 9:45 was the time of day, not how many miles I had run. I corrected it and saw I really did have just over a mile to go. Just then the long-promised rain began to fall. It was cool and refreshing. The last mile turned out to be the best of the twelve, probably because of the rain.
Another hard but successful marathon training week is in the books. Eleven more to go. The feeling of accomplishment usually outweighs the struggle to complete the training. That is certainly true today. I'm looking forward to my weekly rest day tomorrow, then getting back to work on Monday.
Click here to help me and Team World Vision provide clean water to families in Africa.

Just $50 provides clean water for one person for life!