I have written a lot lately about the hard work and pain involved in training for and running a marathon. I'm reminded of a story my brother Jim told in the introduction to his book "Goal to Go: The Spiritual Lessons of Football." As I remember it, Jim was watching a football game with my daughter Melissa, who was quite young at the time. "Uncle Jim," Melissa asked, "doesn't that hurt?" Jim laughed. "Of course it does!" Melissa, with childlike innocence and wisdom, replied with another question. "Then why do they keep doing it?" Although Jim reported having no response at that moment, the answer is they keep doing it because they are working toward a goal – to win the game.
Middle of the pack marathoners like me know we will never "win" the race by crossing the finish line first. We "win" by achieving a personal goal. It might be a new personal record. It might just be to finish the race. The moment when the finish line first comes into view is the moment when a tired, hurting runner first realizes "I'm going to make it." The moment when they cross that line is so incredibly wonderful it is hard to describe.
I will never forget when I crossed the finish line of my first marathon in Detroit in 2009. With my son Shawn at my side, I managed to overcome more pain and fatigue than I had ever experienced and actually sprint across the line to receive my finisher's medal. Then, a very strange thing happened. Suddenly the emotional and physical pain I had just been through didn't matter. My legs ached and could barely move. But I didn't care. I hugged Shawn and felt tears in my eyes. It was over. I had accomplished my goal. And I was surrounded by people sharing the same joy I was feeling.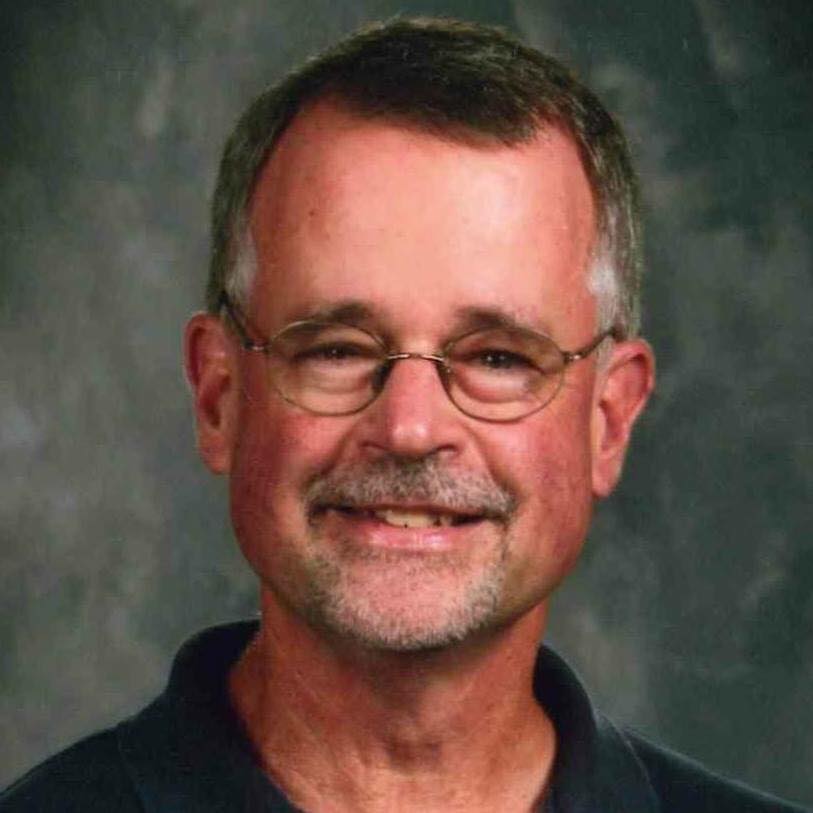 It occurred to me sometime later that the other side of the finish line might just be a little glimpse of heaven. The Bible describes a time when "God will wipe away every tear from their eyes; there shall be no more death, nor sorrow, nor crying. There shall be no more pain, for the former things have passed away." (Revelation 21:4) I don't mean to minimize the glory of heaven, but I think there is the possibility that I got just a small taste of it that morning when all of the difficult experiences of training and running the marathon melted away in a sea of happy people.
I don't know whether or not my analogy is valid, but my brother Jim does. Jim crossed the finish line of life this past Sunday. Whatever heaven is actually like, Jim knows. Because he is there. From our perspective he was taken too soon. Yet I know it was his time. God doesn't make mistakes. And although there has been a lot of grief and sadness this week, those of us who knew and loved Jim are rejoicing because his race is done. Like any marathon, there was difficulty and pain along the way, but he finished well and is experiencing the joy that can only be found on the other side of the finish line.
"Therefore we also, since we are surrounded by so great a cloud of witnesses, let us lay aside every weight, and the sin which so easily ensnares us, and let us run with endurance the race that is set before us, looking unto Jesus, the author and finisher of our faith, who for the joy that was set before Him endured the cross, despising the shame, and has sat down at the right hand of the throne of God." (Hebrews 12:1-2)
Click here to help me and Team World Vision provide clean water to families in Africa.

Just $50 provides clean water for one person for life!