I work for a small company that manages programs for large companies. My department develops software. It is a fast paced, high pressure environment, to put it politely. Stress is the norm as every day is filled with non-stop emergencies, real and perceived. One day my manager called a meeting with several members of the team, including a contractor who had been with us for a few months. As the boss fired off questions about the status of a project there was tension in the air. After about 5 minutes the contractor stood up and calmly stated "I think… I would like to quit now." He left the room and was never seen again.
"I think I would like to quit now" has become a common phrase at the office. It is our way of saying today is not a good one. I say it a lot. Usually in jest, sometimes not so much. In the middle of the hardest week of my marathon training plan, I'm tempted to say it about running. I ran 5 miles Monday, 10 yesterday, and 5 today. Saturday's schedule calls for a 20 mile run, the closest I will come to a full marathon in training. If you read my post about the wall, you'll remember mile 19 is where things tend to take a turn for the worse. So, Saturday I will have my last chance to test my wall-avoidance strategies. And, it will take me past the dreaded Mile 19.
But, successful or not, a 20 mile run is brutal and takes a toll on the body. I'm already in a lot of pain in my feet, legs and hips from running an average of 33 miles a week for the last 4 weeks. If all goes as planned I will complete a total of 40 this week. Then a week from Sunday I run the Brooksie Way half marathon. So yes, a part of me wants to say "I think… I would like to quit now." But I can't. And I need to keep reminding myself why. For one thing, I've been way too public about my training. I would be embarrassed not to see it through at this point. So many friends and family members have encouraged me and given generously to World Vision. If I quit now I would feel I am letting them down.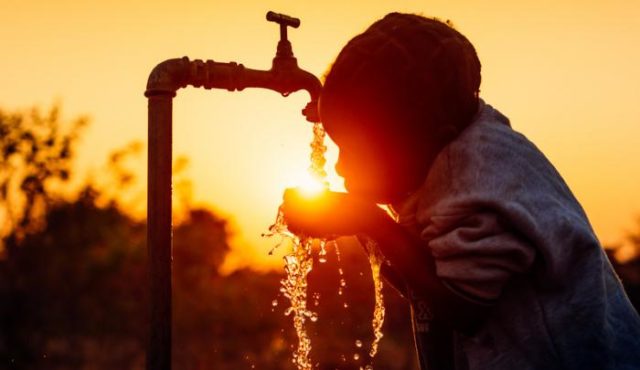 But my biggest reason to push forward is the kids in Africa who will be the beneficiaries of the generosity of my supporters. As of today, I have raised enough money to provide clean water for life for 123 of them. As I complete my training and run the Chicago Marathon, I hope to raise even more. Until their villages get clean water, they will typically walk 3 or 4 miles a day, every day, to fetch water. Because they provide their families' only source of water, they can't quit. And so, I won't either. I will push through my 20 miler on Saturday and then my final 3 weeks of training. I will think of those kids, pray for them, and keep running, no matter how hard or painful. Because for them, and for me, quitting is not an option.
Click here to help me and Team World Vision provide clean water to families in Africa.

Just $50 provides clean water for one person for life!