Heat, humidity, and hills are the three H's that are supposed to make better runners. If that's true, I am a much better runner than I was a few days ago. We were on a road trip this week visiting family in Kentucky and Tennessee. It was a great experience in many respects, but not for my marathon training. I had to adjust my schedule to work around travel days, something I don't like to do. Monday and Tuesday I ran in the heat, humidity, and hills of East Tennessee.
Monday's scheduled run was an "easy" 4 miles. I stepped outside at 7:00 to a 72 degree morning with near 90% humidity. I didn't have a plan. It had been years since I've run in my mother-in-law's neighborhood. I knew it was hilly, but had forgotten how hilly. Her house overlooks Tellico Lake, and on a clear day you can see the Great Smoky Mountains in the distance. The view is awesome, but after less than a mile of running up hill at about a 45 degree angle, I was worn out. I wandered through the area in search of even a short stretch of flat land. There was no such thing. I struggled to make 4 miles at an 11:37 minute/mile average pace, the slowest I've run in a long time.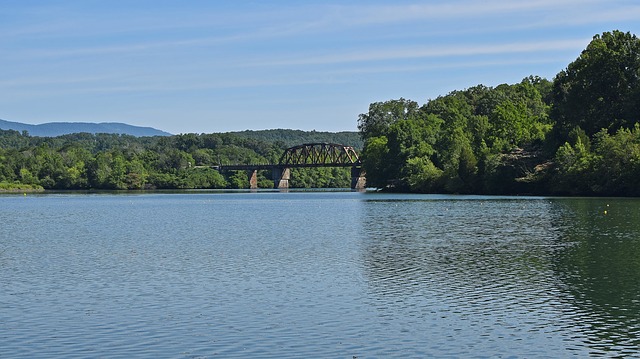 Tuesday's 's schedule called for 8 miles. This time I knew I needed a plan. Monday evening I went by the church where my father-in-law's ashes are buried. It has a large parking lot that connects to another even larger parking lot for another church and several businesses. I drove around the perimeter and found one lap to be just over a mile. It was relatively flat. I had found my course for my 8 mile run.
I normally wake up around 5AM. No alarm needed. I planned to start my run around 6:15 as daylight began to peek over the hills. But I woke up at 7:15. I scrambled to eat, hydrate, and get to my parking lot turned track as quickly as I could. I began my run at 8:00. The temperature was 77 and rising. The humidity was again near 90%. Heat and humidity, but no hills. As the great philosopher Meatloaf said, 2 out of 3 ain't bad. And it wasn't bad. It was miserable. Awful. Horrendous. Torturous.
After 2 miles I was ready to quit. My mind started throwing out the usual temptations. "I have the rest of the week to make up 6 miles." "I haven't missed a run in the last 5 months. Just this one won't hurt." But I knew it would. So I kept pushing ahead. By mile 3 I was drenched in sweat and feeling overheated. My heart was racing. Training plan or not, I know it was not wise to push ahead without some kind of adjustment. So I slowed to a walk for just a tenth of a mile. Feeling somewhat refreshed I went back to running, although at a slower pace.
At mile 4 my mind said "quit now and do 8 instead of 4 on Thursday. You'll be back in Michigan. It will be easy." Of course my mind left out the reality that 2 days after that I have to run 16 miles and will need fresh legs. So I made a decision. I stopped. I ate an energy bar and refilled my water bottle. I resumed my run planning to walk a tenth of a mile after each completed mile.
The 5 mile mark proved to be a breakthrough. I took the short walk break as planned, then resumed running at slow but steady pace. That's when I realized the prospect of finishing the full 8 miles had been upgraded from impossible to difficult. And I can handle difficult. Following my plan to walk a tenth of a mile out of every mile, I completed the full 8 miles.
Back home in Michigan, I ran my 4 miles yesterday in the air conditioned comfort of the indoor track at the Livonia Rec Center. It was a piece of cake. Today I concentrate on the most enjoyable task of the weekly training cycle – loading up on carbs for tomorrow's 16-miler. I'm anxious to see if this week's heat, humidity, and hills make a difference.
Click here to help me and Team World Vision provide clean water to families in Africa.

Just $50 provides clean water for one person for life!